Please add our email address to your safe senders list or address book.
| | |
| --- | --- |
| W | elcome to the latest issue of the Celerion Science Newsletter, designed to provide to our readers information on the latest technologies, trends and stories specifically focused on early clinical development activities and professionals in clinical pharmacology and associated sciences. Celerion Translates Science into Medicine, using state of the art technologies and new, innovative approaches to early clinical research. We invite you to share our vision, techniques and experiences learned through our accomplishments in all aspects of early clinical development by exchanging information, learning and progressing science. |
Celerion Translates Science into Medicine
Leaders in Vaccine Clinical Development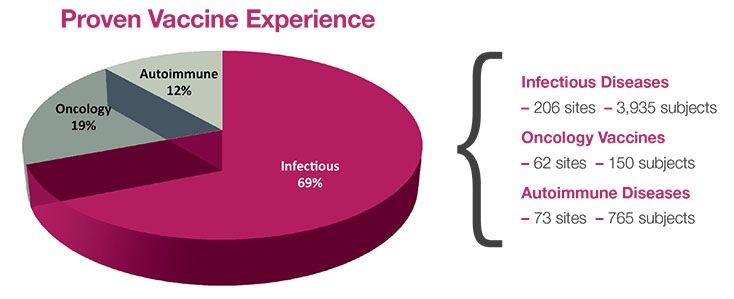 ---
---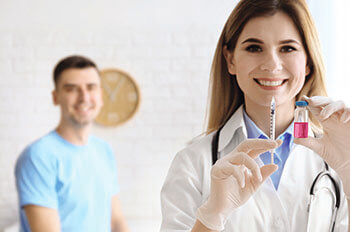 Celerion Vaccine Brochure

Celerion is a global leader in First in Human through Proof of Concept clinical research services. Our unique combination of medical expertise, clinical operations experience and scientific excellence gives you the confidence to make fast accurate decisions about your vaccine development program. Celerion has proven experience across a variety of vaccines including different routes of administration, and patient populations. Our track record spans both preventive and therapeutic vaccines, subunit and conjugates across all phases I-IV in more than 20 countries, 300 study centers and 4500 subjects.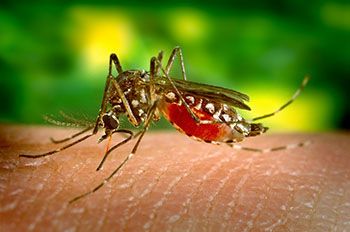 Preventative Vaccines for Insect-Borne Diseases
Infectious diseases spread to humans through the bite of insects have plagued mankind for centuries. Plague and malaria outbreaks have altered history and social behavior. Modern communications and public health have made the world more aware of emerging infectious threats spread by insects including Zika, West Nile fever and Lyme's disease. Advances in immunology and protein therapeutics have resulted in a broad spectrum of novel therapies to stimulate the immune system to prevent and potentially treat insect-borne diseases. Celerion is your partner for developing vaccines for insect-borne infections.

Scientific innovations allow us to create new and better medicine for people who need it to survive.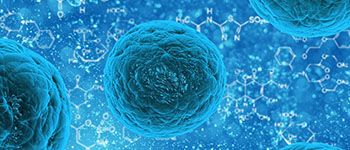 Adaptation of Commercial Biomarker Kits and Proposal for 'Drug Development Kits' to Support Bioanalysis: Call for Action
There has been an increased use of commercial kits for biomarker measurement, commensurate with the increased demand for biomarkers in drug development. However, in most cases these kits do not meet the quality attributes for use in regulated environment. The process for adaptation of these kits can be frustrating, time consuming and resource intensive. In addition, a lack of harmonized guidance for the validation of biomarkers poses a significant challenge in the adaptation of kits in a regulated environment.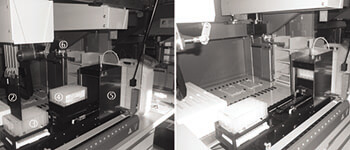 A Fully Automated Workstation for SPE Applications


We describe a unique liquid handling platform, based on a Tecan EVO, specifically designed for the fully automated processing of solid phase extractions (SPE). The platform utilizes a combination of an off-the-shelf software (Tecan Gemini 4.2) and a custom-designed user-interface for method definition and processing. The system convinces with robust and reproducible quality and a very easy, intuitive user interface. All security requirements per FDA 21 CFR part 11 were considered when programming the software bundle.
OUR PEOPLE
Meet Dr. Zori Cheshmedzhieva, Vice President, Global Clinical Development
Currently operating as Vice President, Global Clinical Development, leading Celerion's European clinical services, Dr. Zori Cheshmedzhieva provides strong operational discipline that ensures successful global and regional European program delivery for both large and small biopharmaceutical companies to consistently deliver high-quality results. Her previous roles at IQVIA, including Global Executive Project Oversight and European Lead for the world's largest life sciences global delivery network, have enhanced her expertise in project management, clinical operations, and clinical research and management. As a senior clinical research professional, she has a proven track record across clinical operations including all functions across the end-to-end life cycle of global clinical trials.
Based in Celerion's Vienna, Austria office, Zori is well versed in cross-cultural communications (speaking four languages), especially when working with teams in emerging markets (Eastern Europe, India, China, South Africa). Utilizing solid experience in corporate strategy and innovative technologies management as well as her dedication to project delivery and client relationships, Zori leads her team by example to ensure every project, strategy session and critical decision is made in the best interest of the client.
As a medical doctor (MD) and MBA with leadership and management skills in pharmaceutical and life sciences, Zori's therapeutic experience covers pulmonology; infectious diseases; immunology; hematology; cardiology; CNS, and oncology.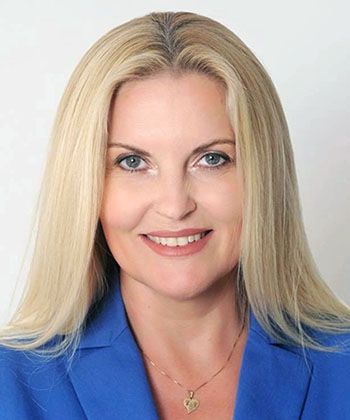 Dr. Cheshmedzhieva is certified as an Expert in Good Clinical Practice (GCP). In addition to her medical doctorate from the Medical University, Bulgaria, she holds an MBA in Healthcare Management from the Economics University, Bulgaria. She is also an active member of the American Heart and Stroke Association.

Oct. 29-30, 2018 | Basel, Switzerland
Attend Our Presentation and
Visit Celerion in Booth #12
Oct. 29-31, 2018 | Lisboa, Portugal
Attend Our Roundtable and
Visit Celerion in Booth #23
Nov. 6-7, 2018 | Boston, Massachusetts
Attend Our Presentation and
Visit Celerion in Booth #34
Nov. 21-23, 2018 | Barcelona, Spain
Visit Celerion at Our Booth