Please add our email address to your safe senders list or address book.
| | |
| --- | --- |
| W | elcome to the latest issue of the Celerion Science Newsletter, designed to provide to our readers information on the latest technologies, trends and stories specifically focused on early clinical development activities and professionals in clinical pharmacology and associated sciences. Celerion Translates Science into Medicine, using state of the art technologies and new, innovative approaches to early clinical research. We invite you to share our vision, techniques and experiences learned through our accomplishments in all aspects of early clinical development by exchanging information, learning and progressing science. |
Celerion Translates Science into Medicine
ACCOMPLISHMENTS

SCIENTIFIC EXCELLENCE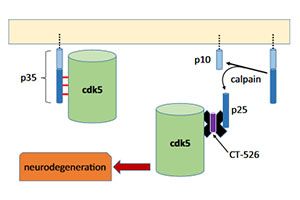 Therapeutic Peptides for CNS Indications: Progress and Challenges
Attacking neurodegeneration and promoting neuroprotection have been the holy grail in neurology for almost 20 years and represent an area of high unmet medical need. However, indications like Alzheimer's disease and stroke are areas in drug development fraught with failure. This review will highlight three CNS peptide programs which are tackling targets and indications in which traditional small molecule approaches have been difficult and challenging. The goal of these peptide programs is to produce selective therapeutics with a better safety profile.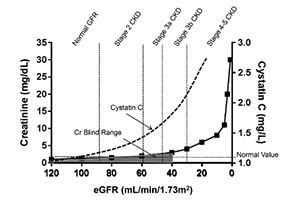 Cystatin C is a More Reliable Biomarker for Determining eGFR to Support Drug Development Studies
Glomerular filtration rate (GFR) is routinely used as a surrogate endpoint for the development of investigational drugs in clinical trials. GFR and staging of chronic kidney disease are typically assessed by measuring the concentration of endogenous serum biomarkers such as albumin and creatinine. However,creatinine is subject to high biological variability,and levels of creatinine do not rise until nearly 50% of kidney function is damaged, leading to inaccurate chronic kidney disease staging and false negatives

Scientific innovations allow us to create new and better medicine for people who need it to survive.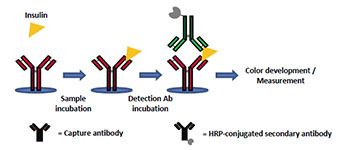 Biomarker Qualification and Validation Challenges: The Insulin Case Study
Biomarkers follow varied paths into clinical trials for pharmaceutical development. Before implementation in clinical studies, candidate biomarkers are subjected to qualification and validation. Analytical validation ensures adequate assay performance in relation to the questions addressed in the clinical study (fit-for-purpose). Biomarker qualification entails collecting sufficient evidence of the relationship between a biomarker with the relevant biological processes and clinical end points. Biomarkers used in pharmaceutical research had not been under clear regulatory guidance until recently. The first FDA paper where biomarkers were mentioned was the PK guidance from 2013.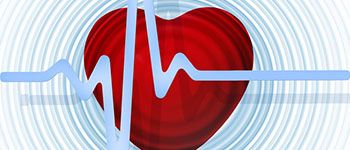 Evaluating Cardiac Risk: Exposure Response Analysis in Early Clinical Drug Development
The assessment of a drug's cardiac liability has undergone considerable metamorphosis by regulators since International Council for Harmonization of Technical Requirement for Pharmaceuticals for Human Use E14 guideline was introduced in 2005. Drug developers now have a choice in how proarrhythmia risk can be evaluated; the options include a dedicated thorough QT (TQT) study or exposure response (ER) modeling of intensive electrocardiogram (ECG) captured in early clinical development. The alternative approach of ER modeling was incorporated into a guidance document in 2015 as a primary analysis tool which could be utilized in early phase dose escalation studies as an option to perform a dedicated TQT trial.
OUR PEOPLE
Meet J. Fred Pritchard PhD, Vice President, Global Drug Development
As Vice President of Global Drug Development, Dr. Pritchard leads a global team of drug development and regulatory affairs experts, project management professionals and alliance managers that work actively with clients to bring their drug products efficiently through early clinical testing.
Dr. Pritchard brings 30 years of drug development experience to his work, including pre-registration work on five currently marketed pharmaceuticals and several that are currently in clinical development. Leveraging his experience in leading international teams of scientists at large pharmaceutical companies, Dr. Pritchard founded and led a group of consultants and program directors within a full service CRO that collectively worked on nearly 40 integrated drug development programs, bringing several of these through IND into phase I and II clinical trials.
Dr. Pritchard has given numerous invited lectures at scientific meetings and academic institutions and is an author on over 120 scientific publications and abstracts. He is the 2000 Alumni Fellow of the Penn State College of Medicine, and named one of nine "Notable People in Pharmaceutical R&D" by R&D Directions magazine in 2009.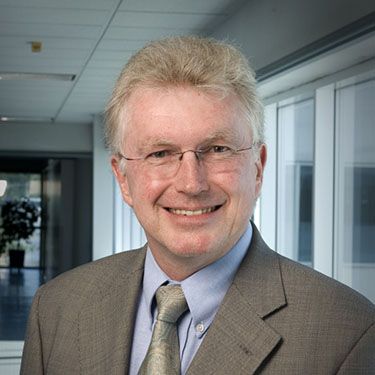 Sep. 26-27, 2018 | La Jolla, California
Attend Our Presentation and
Visit Celerion in Booth #47
Oct. 9-10, 2018 | Zurich, Switzerland
Visit Celerion in Booth #7
Oct. 29-31, 2018 | Lisboa, Portugal
Attend Our Roundtable and
Visit Celerion in Booth #23
Nov. 6-7, 2018 | Boston, Massachusetts
Attend Our Presentation and
Visit Celerion in Booth #34
Nov. 21-23, 2018 | Barcelona, Spain
Visit Celerion at Our Booth