Please add our email address to your safe senders list or address book.
| | |
| --- | --- |
| W | elcome to the latest issue of the Celerion Science Newsletter, designed to provide to our readers information on the latest technologies, trends and stories specifically focused on early clinical development activities and professionals in clinical pharmacology and associated sciences. Celerion Translates Science into Medicine, using state of the art technologies and new, innovative approaches to early clinical research. We invite you to share our vision, techniques and experiences learned through our accomplishments in all aspects of early clinical development by exchanging information, learning and progressing science. |
Celerion Translates Science into Medicine
ACCOMPLISHMENTS

SCIENTIFIC EXCELLENCE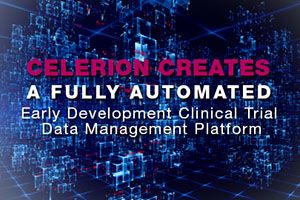 Celerion Creates a Fully Automated, Early Development Clinical Trial Data Management Platform
We are pleased to announce a new core capability for this growing market: the integration of ClinQuick®, Celerion's proprietary electronic data acquisition system, with TrialMaster®, OmniComm's electronic data capture solution, to provide a fully automated clinical trial data management platform.

The dynamic exchange of information between late pre-clinical efforts and early stage clinical trials is critical to accelerating the transition from first in human through to proof of concept patient studies.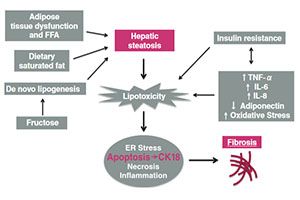 Development and Validation of an ELISA for the CK18-M30 Apoptosis Biomarker for NASH Drug Development
Nonalcoholic fatty liver disease (NAFLD) is a spectrum of liver dysfunction associated with hepatic steatosis (fat accumulation), and nonalcoholic steatohepatitis (NASH) represents a more severe form of the disease resulting in a 10 year mortality rate of 60%. Approximately 80 million Americans and 1 billion worldwide are affected by NAFLD and 25% progress to NASH. In addition, NASH is currently the second leading indication for liver transplant. The rising incidence of NASH is expected to accelerate as the disease is strongly associated with diabetes and obesity, which have both reached epidemic proportions.
Conference Posters
American Society for Clinical Pharmacology and Therapeutics (ASCPT)
Predicting Liver Fibrosis-Related Screen Failure Rates in Patients with Renal Impairment [View Poster]


European Bioanalysis Forum (EBF)

Scientific innovations allow us to create new and better medicine for people who need it to survive.
Tracking the Sugar Rush: Incorporating Continuous Glucose Monitoring Into Multisite Early Clinical Research With Type 2 Diabetes Subjects
Continuous glucose monitoring (CGM) systems allow patients with diabetes mellitus to closely track glucose concentrations over several days, identify trends in glucose levels, and avoid glucose excursions. This technology has not only advanced diabetes mellitus management but has increased patient safety through greater glycemic awareness. Due to these attributes, CGM is now being applied in therapeutic research as a pharmacodynamic tool to support early clinical drug development programs. However, to date only a handful of studies have utilized CGM in type 2 diabetes mellitus (T2DM) drug development.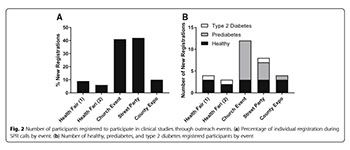 Evaluation of HbA1c Screening During Outreach Events for Prediabetes Subject Recruitment for Clinical Research
There are a number of obstacles which may impede the recruitment of underserved populations in clinical research studies; some of these factors include mistrust of medical research, socioeconomic constraints, cultural factors, and language barriers. For chronic metabolic disease indications, these barriers may also include lack of disease awareness. Recently, national organizations such as the American Diabetes Association (ADA) and Centers for Disease Control and Prevention (CDC) have highlighted the need for prediabetes recognition. Therefore the aim of the study was twofold: to raise prediabetes awareness in an under-represented Hispanic community and to engage prediabetes participants in clinical research.
OUR PEOPLE
Meet Michelle Combs PhD, Vice President, Data Management and Biometrics
Dr. Combs serves as the Vice President of Data Management and Biometrics, one of the largest and most experienced groups in the industry. In this role she is responsible for modeling and simulation, protocol development, data programming, biostatistics, pharmacokinetics, and medical writing. Dr. Combs has successfully harmonized global processes from legacy companies and sites, to deliver consistency of data and to ensure the highest level of scientific excellence across all client programs.
Dr. Combs has over 20 years' experience in clinical development and has done extensive research in a variety of areas with publications and presentations on topics focusing in safety, tolerability, pharmacokinetics, and efficacy of new compounds and formulations.
Dr. Combs holds Master's and PhD Degrees in Biostatistics from the University of Iowa, as well as a Bachelor of Science degree in Mathematics and Statistics from the University of Nebraska at Kearney.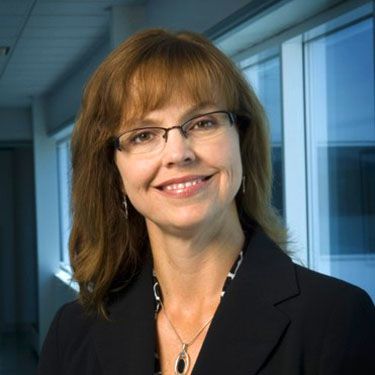 DIA 2018
June 24-28, 2018
Boston, MA, USA