Please add our email address to your safe senders list or address book.
C

elerion was distinguished amongst 72 of their peers in the annual Contract Research Quality Benchmarking online survey conducted by Industry Standard Research. The survey queried the direct client experience across 27 different performance metrics spanning technical expertise to client service; results have been published in the May edition of Life Science Leader magazine.

Commenting on the news, Susan Thornton, President and CEO of Celerion said, "We would like to thank our clients for this recognition and their continued partnership with Celerion. For over 40 years Celerion has been at the forefront of early clinical research. Winning the CRO Leadership award highlights the value we consistently deliver to our clients. Our extensive experience and expertise in managing complex early phase studies in healthy volunteers and patients enables us to provide unique insights for successful clinical development programs." Learn More


Celerion Translates Science into Medicine
SCIENTIFIC EXCELLENCE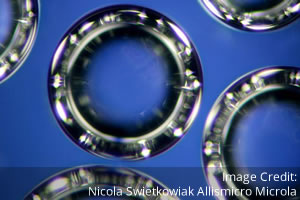 Saliva: A Reliable Sample Matrix in Bioanalytics
Saliva is gaining increasing attention as a bioanalytical sample matrix. Mostly because of the easy and noninvasive collection, it is not only beneficial in endocrinological and behavioral science, but also in pediatrics. Saliva also has the advantage of being the only body fluid which can be collected even during physical exercise, for example, during sportive activities, and there are physiological characteristics that make it superior to serum/plasma or urine for specific scientific questions.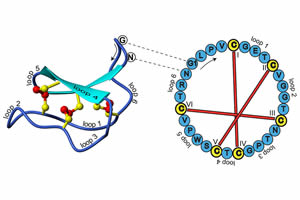 Enhancing the Pharmaceutical Properties of Peptides
To begin the discussion about enhancing or improving pharmaceutical properties, one must fi rst understand "the good, the bad, and the ugly" of peptides (1). The good. Peptides are generally highly potent, selective, and have a low potential for toxicity and low risk of drug-drug interaction. The bad. Peptides are generally not terribly stable in biological matrices, susceptible to protease degradation. The ugly. The polar nature of the peptide bond and the size of peptide molecules makes permeability across cell membranes challenging.

SCIENTIFIC POSTER PRESENTATIONS

LC-MS/MS Method for Quantitation of Physiological Levels of Glucagon in Human Plasma [View AAPS NBC Poster]


Immunoaffinity Coupled with Mass Spectrometry (IA-LC-MS/MS) as a Quantitative Tool for Bioanalysis of Ado-Trastuzumab Emtansine in Human Plasma [View AAPS NBC Poster]


SDTM/ADaM Compliant or Sufficient Submission for Legacy Studies [View DIA Poster]

Scientific innovations allow us to create new and better medicine for people who need it to survive.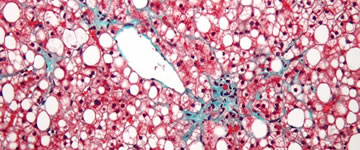 A Fatty World: Exploring Racial Disparity in NAFLD/NASH
Nonalcoholic fatty liver disease (NAFLD) and nonalcoholic steatohepatitis (NASH) are metabolic disorders that affect the liver. A world crisis is unfolding as the number of people with NAFLD/NASH is substantially increasing. Chronic liver disease is now estimated to be the leading cause for liver transplant. Studies have shown that NAFLD/NASH is often more pronounced in certain ethnic populations, particularly Asian and Hispanic communities. An explanation for this increased incidence may be associated with intrinsic ethnic factors and/or genetic polymorphism (variants in a particular DNA sequence).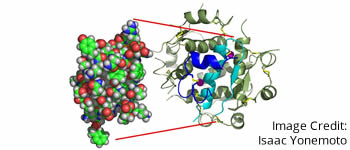 The Impact of Prediabetes on Early Clinical Metabolic Disease Studies
A recent trend in clinical study design is to incorporate patients earlier in drug development. Along with elements of proof-of-concept and pharmacodynamic endpoints, this can facilitate the detection of early efficacy signals in a population of interest. For chronic metabolic disease indications such as type 2 diabetes, obesity and nonalcoholic steatohepatitis (NASH), there is a shift in inclusion criteria from healthy normal subjects to patient groups in early drug development, with these clinical studies benefitting from the enrollment of prediabetes subjects.
OUR PEOPLE
Meet Bruce Morimoto PhD, Vice President, Scientific Affairs
As VP of Scientific Affairs, Dr. Morimoto is directly responsible for developing and deploying scientific, regulatory and medical expertise and advice to various biotech and emerging pharmaceutical companies. He works closely with subject matter experts across all Celerion business units to provide consulting services and timely input on drug development programs.
Prior to joining Celerion, he was Vice President of Drug Development at Allon Therapeutics, where his responsibilities included management of early clinical research, nonclinical and manufacturing activities for the davunetide drug development program. Dr. Morimoto also directed the chronic/neuropathic pain program at NeuroMed Technologies. He started his career on the faculty in the Chemistry Department at Purdue University where his independent research focused on the regulation of signal transduction and second messenger production.
Bruce earned his doctorate in biochemistry from the University of California, Los Angeles (UCLA), and completed post doctorate research at University of California, Berkeley. He has a Bachelor of Science degree in biochemistry from the University of California, Los Angeles (UCLA).