Please add our email address to your safe senders list or address book.
| | |
| --- | --- |
| W | elcome to the second issue of the Celerion Science Newsletter, designed to provide to our readers information on the latest technologies, trends and stories specifically focused on early clinical development activities and professionals in clinical pharmacology and associated sciences. Celerion Translates Science into Medicine, using state of the art technologies and new, innovative approaches to early clinical research. We invite you to share our vision, techniques and experiences learned through our accomplishments in all aspects of clinical pharmacology by exchanging information, learning and progressing science. |
Celerion Translates Science into Medicine
ACCOMPLISHMENTS

Celerion Awarded Best Translational Clinical Pharmacology Company 2016
Celerion has been awarded Best Translational Clinical Pharmacology Company, recognized for our innovative approach to translating science to medicine. The awards panels based their decision on a number of factors including leadership in innovation, excellence in products and services, success stories, and client testimonials. Celerion is a global contract research organization specialising in early clinical studies. Serving clients of all sizes in the pharmaceutical and biotechnology industries, we focus on clinical pharmacology Phase I and II trials.
Celerion Announces Celexus as a Premier Safety Reporting Tool for Phase I Clinical Trials
Celexus® offers clients a first look at their early clinical research data in real-time, as it is collected in the clinics and laboratories, from a first in class web-based portal. Celexus® is a sophisticated approach to viewing, analyzing and trending clinical data during acquisition. The viewable data includes screening, recruiting, adverse events, clinical laboratory, pharmacodynamics, pharmacokinetic and bioanalytical data.
---
SCIENTIFIC EXCELLENCE

DIA Editor's Take – Learn more about pharmacokinetic studies for patients with renal and hepatic impairment [View Video]


CELERION BIOANALYTICAL SERVICES RECOGNIZED BY BIOPHARMACEUTICAL CLIENTS AS A LEADER IN CONTRACT RESEARCH QUALITY BENCHMARKING SURVEY. [More about our laboratory services]


Celerion's Vaccine Development for Phase I/II is focused on poliovirus, norovirus, P. Aeruginosa, chikungunya, c. difficile, zika, influenza, and others such as RSV, pneumonia, and dengue. [Read More]
THE SCIENCE

Scientific innovations allow us to create new and better medicine for people who need it to survive.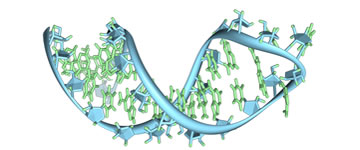 The Future of Biomarkers is Micro: the Emerging Role of Micro-RNAs in Metabolic Diseases
Unique miRNAs have several target genes and can regulate the expression of an entire signaling pathway at multiple points. Therefore it is estimated that approximately 60% of all human genes are influenced by miRNAs [3]. miRNAs are typically 18-25 nucleotides in length, and can be released into the blood stream where they are detected in serum or plasma. Circulating miRNAs can be packaged into small compartments called microvesicle [4], associated with lipoproteins [5], or linked to an RNA-binding protein [6], rendering miRNA much more stable than other genetic material such as RNA. More importantly, many soluble miRNAs are derived from a specific cell or tissue, making miRNAs ideal biomarkers.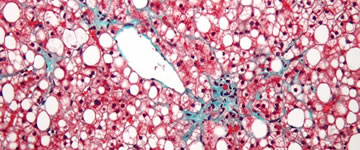 Clinical Assessment of Hepatic De Novo Lipogenesis in Non-Alcoholic Fatty Liver Disease
Non-alcoholic fatty liver disease (NAFLD) is heralded as the next big global epidemic. Hepatic de novo lipogenesis (DNL), the synthesis of new fatty acids from non-lipid sources, is thought to play a pivotal role in the development of NAFLD. While there is currently no NAFLD-specific therapeutic agent available, pharmaceutical drugs aimed at reducing hepatic fat accretion may prove to be a powerful ally in the treatment and management of this disease. This review summarizes current techniques examining DNL from a clinical perspective, and describes the merits and limitations of three commonly used assays; stable-label isotope tracer studies, fatty acid indexes and indirect calorimetry as non-invasive measures of hepatic DNL.
OUR PEOPLE
Meet Raymond Farmen PhD, Vice President of Global Bioanalytical Services
As Vice President of Global Bioanalytical Services, Dr. Farmen leads one of the preeminent bioanalytical groups in the industry. In this role he is responsible for the bioanalytical groups in Lincoln, NE USA and Zurich, Switzerland. These groups offer exceptional expertise in both small and large molecule method development and sample processing in an extremely automated and compliant environment.
Dr. Farmen has over 30 years of experience in the CRO and pharmaceutical industries. Prior to joining Celerion, he held executive positions at PharmOptima, Eurofins AvTech Laboratories, and Camargo Pharmaceutical Services. Dr. Farmen also held leadership positions in the bioanalytical sciences at MDS Pharma Services, Phoenix International Life Sciences, and Bristol-Myers Squibb. Dr. Farmen earned his doctorate in pharmacology from Indiana University and did post-doctoral research in Biochemistry at the Upstate Medical Center in Syracuse, New York.