Please add our email address to your safe senders list or address book.
| | |
| --- | --- |
| W | elcome to the Inaugural Issue of Celerion Science Newsletter, designed to provide to our readers information on the latest technologies, trends and stories specifically focused on early clinical development activities and professionals in clinical pharmacology and associated sciences. Celerion Translates Science into Medicine, using state of the art technologies and new, innovative approaches to early clinical research. We invite you to share our vision, techniques and experiences learned through our accomplishments in all aspects of clinical pharmacology by exchanging information, learning and progressing science. |
Celerion Translates Science into Medicine
ACCOMPLISHMENTS

Assign Clinical Research
Headquartered in Vienna, Austria, Assign Clinical Research has joined Celerion, further expanding our global presence and capabilities in the conduct of complex early clinical studies. Assign performs early-stage clinical studies, as well as specialized later stage studies, across a broad range of therapeutic areas including oncology, vaccines, cancer immunotherapy, personalized medicine and autoimmune disorders. The specialized focus is in difficult to recruit clinical studies through relationships with research centers located across 30 countries.
IRB Accreditation
Celerion is the first CRO headquartered in the USA to achieve full accreditation from the Association for the Accreditation of Human Research Protection Programs (AAHRPP) for our clinical facilities in Lincoln NE and Phoenix AZ. This demonstrates the leadership role taken to reach the highest standards and protection for human subjects in our clinical studies.
THE SCIENCE

Scientific innovations allow us to create new and better medicine for people who need it to survive.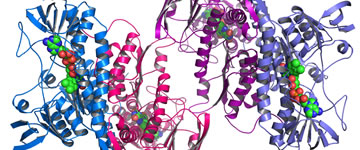 Biosimilars
Biologics such as monoclonal antibodies and recombinant proteins represent a significant portion of the pharmaceutical market. With many of the first-generation biologics' patents expiring, an increasing number of biosimilars will be submitted for approval shortly. The successful development of a biosimilar requires the demonstration of biosimilarity regarding efficacy, safety and purity to an innovator-approved product. With regulatory frameworks established for the approval of biosimilars in several countries, there is not an established guidance for bioanalytical testing of biosimilars. Biosimilars are copies of the approved version of a biologic drug. Biosimilar is defined by the US FDA as a biological "product highly similar to the reference product without clinically meaningful differences in safety, purity and potency" [101]. Different terms are applied to biosimilars, such as 'biosimilar products', 'similar biologics', 'follow-on protein products' and 'subsequententry biologics'.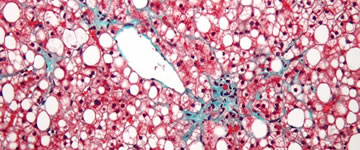 NAFLD
Non-alcoholic fatty liver disease (NAFLD).It is estimated that 1 billion people world-wide are affected by non-alcoholic fatty liver disease (NAFLD), emphasizing the severity of this global epidemic. NAFLD describes a spectrum of metabolic disorders associated with the accumulation of excess fat within the liver (steatosis) which cannot be attributed to other factors of fat deposits such as heavy alcohol consumption or hereditary diseases. NAFLD is a strong risk factor for obesity, diabetes, metabolic syndrome, cardiovascular diseases and even cancer. Furthermore, steatosis can progress into non-alcoholic steatohepatitis (NASH), a more deleterious form of this metabolic disorder associated with liver inflammation and injury, and the development of fibrosis. Over time, NASH can further degenerate into cirrhosis (chronic liver failure) and hepatocellular carcinoma (liver cancer), making NASH-related cirrhosis the third most common reason for liver transplants.
OUR PEOPLE
Meet Klaus Fischer PhD, Senior Vice President of Global Clinical Development
As Senior Vice President of Global Clinical Development, Dr. Klaus Fischer leads a global group of clinical development professionals focused on the execution of clinical studies in patients. Dr. Fischer brings to his role 20 years of experience in new product development, clinical study management, medical marketing and executive leadership with Hoechst, Hoechst-Roussel, Aventis and as the CEO of the Assign Group. In this capacity, Dr. Fischer founded the company in Europe and built the organization into an efficient clinical research operation with a track record in managing regional and global clinical studies. Over the years he and his colleagues have worked on several oncology treatments, vaccines, and other medicines that have progressed into late stage development and the marketplace. He received his scientific degree from Ludwig-Maximilian-University in Munich.